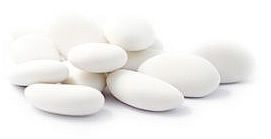 The importance of your special day is special to us!  Summer is certainly the season for weddings in Sorrento. Imagine celebrating your special day set on the private grounds of a beautifully manicured garden, with orange and lemon trees, a swimming pool, fountains, hydrangeas bursting with color lining the walkway and a typical "pergalato" adorned with the colorful majolica ceramics from the area.  All these warm and inviting touches will contribute to the magic and memories of your wedding day!
From the moment you enter the gates of Villa Ida, located just outside of the city center of Sorrento, you will know that you are in a special place. As a wedding is one of life's most important events, we are here to assist you in orchestrating a day tailored to you!  Attention to detail is of the utmost importance- from floral decorations, food, wine, table settings and entertainment- the choices are yours!
This privately owned family villa and its' grounds are waiting to host you, your family and friends for a memorable day.  When your guests arrive, they will be welcomed with cocktails and appetizers by the pool.  From there, they will proceed to the dining area to enjoy delicious typical Italian specialties from the region. Each menu can be custom designed to meet your needs and tastes.
Our talented team of professionals can make recommendations and suggestions of typical Italian specialties.  We are available to consult with you to ensure that your day or event exceeds your expectations.